China pledges support to sustainable blue economy
2018/11/27
Xu Jinghu, special representative of the Chinese government on African affairs, delivers a speech at the Sustainable Blue Economy Conference in Nairobi, Kenya, on Nov 26, 2018. China will rally behind global efforts to promote growth of blue economy in line with sustainable development agenda, said Xu Jinghu on Monday. [Photo/Xinhua]
China is ready to share its experiences and support developing countries and small islands in developing their blue economies, said Xu Jinghu, the special representative of the Chinese government, during the opening ceremony of the first sustainable blue economy conference in Nairobi, Kenya, on Monday.
While delivering China's commitment to join the global community in building a sustainable blue economy, ambassador Xu said that oceans have become an indispensable part of humanity and the blue economy is the new engine of global development.
"Blue economy plays a critical role in China's development growth. Oceans are blue bridges that connect countries all over the world. As the carrier and bond, oceans bring the increasingly close cooperation on market, technology and information," she said.
The special representative added that there is therefore need for coordinated development to boost growth of blue economy through improved governance and sharing of knowledge and expertise. This, she said, would improve its efficiency and potential in supporting maritime trade and creating jobs.
"Through joint efforts in building the Belt and Road Initiative, China will work for greater complementarity in ocean economy strategies and industries among countries and actively promote cooperation on marine resources development and marine life conservation."
She was speaking before more than 10,000 delegates attending the three-day conference. President Uhuru Kenyatta of Kenya led global leaders in making pledges and commitments to building and supporting sustainable blue economy. The event was co-hosted by Japan and Canada.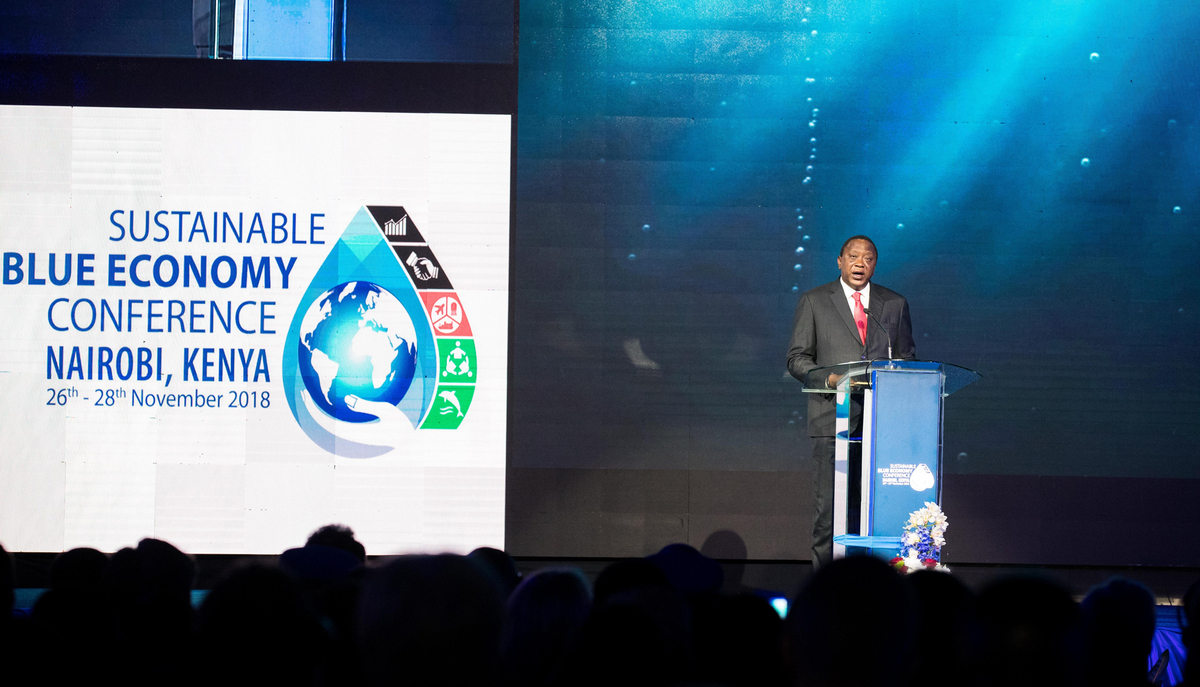 "I am convinced that for the sake of the present and future generations, and for the continued viability of our ecosystems, we have to envision a different future and, therefore, a different model for the blue economy. I pledge to envision that future and do my part to promote it," Kenyatta said.
World leaders highlighted emerging policies and regulations surrounding blue economy to mitigate against threats such as climate change and human activities.